НAVE MERCY UPON US, LORD, AND SAVE US
Boyko's Producer Centre present Project № 48 the exhibition-sale of painting "Нave mercy upon us, Lord, and save us"..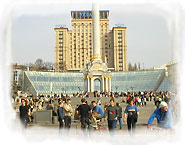 The exhibition is open since July, 2009 to the end of September, 2009.
Place: Ukraine, Kyiv, Independence Square, Shopping Exhibition Centre "Globus". Line 3, gallery "Globus".
This exhibition presents hundreds of the works of the artists from the different regions of Ukraine.
Time: 9:00-22:30 daily.
Information:
tel. (044) 451-7303.

Agasyan Roman

Peonies

#03, canvas, oil

19.7"x39.4", 2005

Agasyan Roman

Still life with mums

#24, canvas, oil

23.6"x15.7", 2006

Agasyan Roman

Early morning

#51, canvas, oil

19.7"x13.8", 2006

Agasyan Roman

Still life with red mums

#78, canvas, oil

23.6"x15.7", 2006

Agasyan Roman

Peonies

#79, canvas, oil

23.6"x15.7", 2006

Agasyan Roman

Still life with pomegranates

#80, canvas, oil

23.6"x15.7", 2006

Agasyan Roman

Mums Princess Anna

#81, canvas, oil

11.8"x15.7", 2006

Agasyan Roman

White mums

#84, canvas, oil

8.1"x10.0", 2006

Agasyan Roman

Still life with pears

#88, canvas, oil

37.4"x15.7", 2007

Agasyan Roman

Peonies

#89, canvas, oil

27.6"x19.7", 2007

Agasyan Roman

Old hut

#98, canvas, oil

8.3"x5.9", 2007

Agasyan Roman

Pears and mums

#106, canvas, oil

12.0"x16.0", 2007

Agasyan Roman

Bouquet

#112, canvas, oil

5.9"x8.3", 2007

Agasyan Roman

Dandelions

#113, canvas, oil

5.9"x8.3", 2006

Agasyan Roman

Mushroom punnet (Zakarpatie)

#115, canvas, oil

10.0"x8.1", 2006

Agasyan Roman

Blue bouquet

#117, canvas, oil

15.7"x25.6", 2008

Agasyan Roman

Mums

#118, canvas, oil

15.7"x25.6", 2008

Agasyan Roman

Pomegranate and vine

#120, canvas, oil

23.6"x19.7", 2008

Agasyan Roman

Thinking about time

#121, canvas, oil

23.6"x19.7", 2007

Agasyan Roman

Peonies

#122, canvas, oil

23.6"x19.7", 2008

Agasyan Roman

At the coast

#123, canvas, oil

5.9"x3.9", 2007

Agasyan Roman

Sail

#124, canvas, oil

5.9"x3.9", 2007

Agasyan Roman

Still life with butterfly

#127, canvas, oil

25.6"x23.6", 2000

Agasyan Roman

Andreevskiy spusk. Bulgakov House

#128, canvas, oil

39.4"x31.5", 2008

Ageyenko Roman

Driven by innocence

#09, canvas, oil

45.7"x35.4", 2003

Babak Vyacheslav

Brook

#13, canvas, oil

16.5"x21.7", 2008

Babak Vyacheslav

Brook

#14, canvas, oil

21.7"x16.5", 2008

Barannikova Galina

Kiev Pechersk Lavra

#189, canvas, oil

39.4"x31.5", 2008

Belous Vladimir

Harmony

#03, canvas, oil

25.6"x19.7", 2001

Bessmertny Yuriy

Lloret de Mar, Costa Brava, Spain

#129, canvas, oil

27.6"x19.7", 2007